Custom Granite with Hand Finishing
Natural Stone Countertop Fabrication and Installation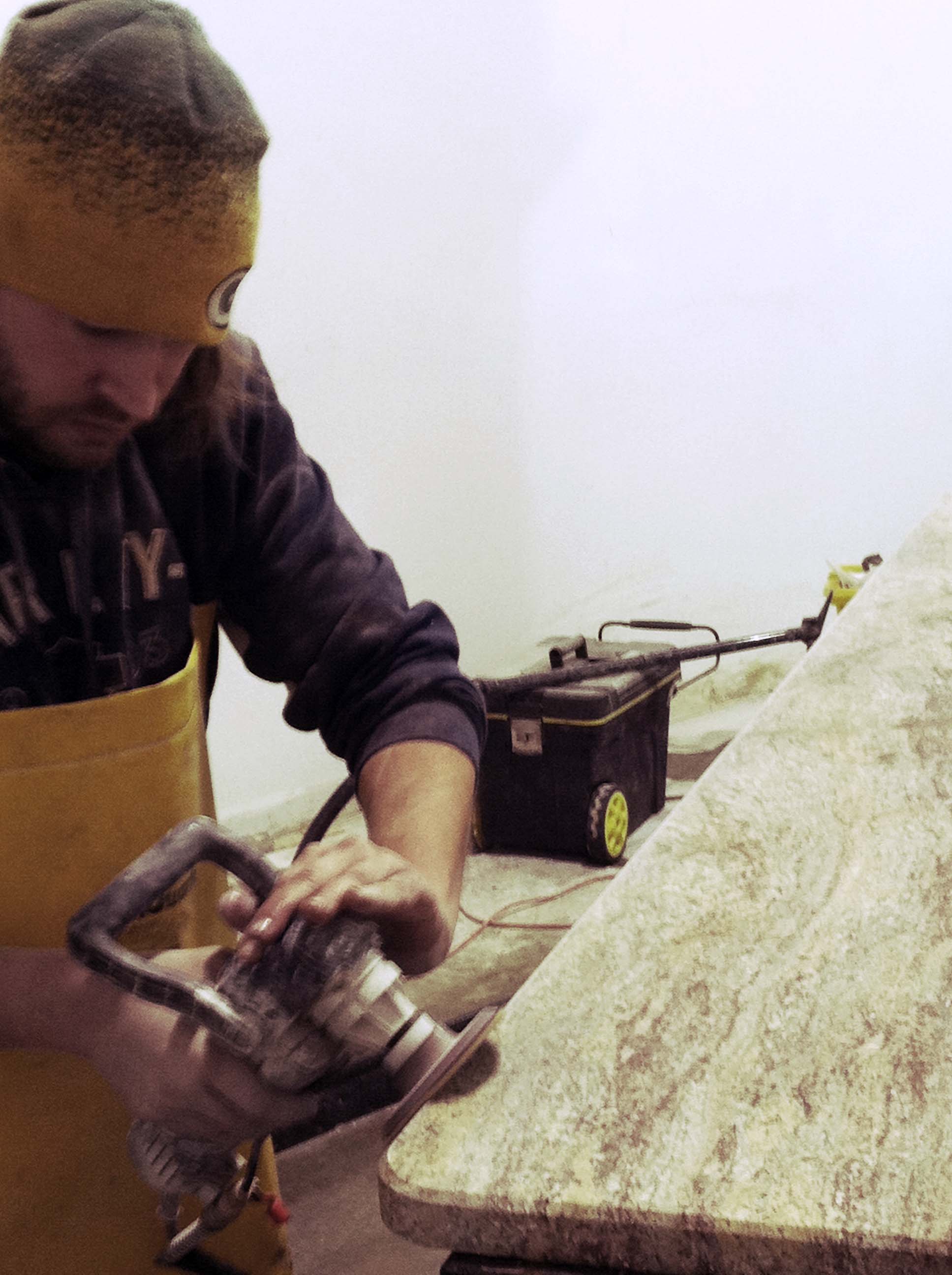 Custom Hand Finishing Artisan for Natural Stone Surfaces
Get all of the creative needs and challenge solutions for your dream of natural stone surfaces. Whether you want granite countertops for a kitchen or vanity, or try onyx or slate countertops. Granite Cowboys will work with you for form, function, and value, with the result of pure beauty.
Stone fabrication is mostly handwork, with support on medium sized cutting machines. This makes for close attention to detail.
The years of experience will ensure that your entire remodel goes smoothly, with knowing what the interior designer, plumber, carpentry, and all need to make their jobs successful. Ask about referrals to help you with all of your remodeling needs.
Schedule a Free In Home Surfaces Remodeling Consultation with Adam